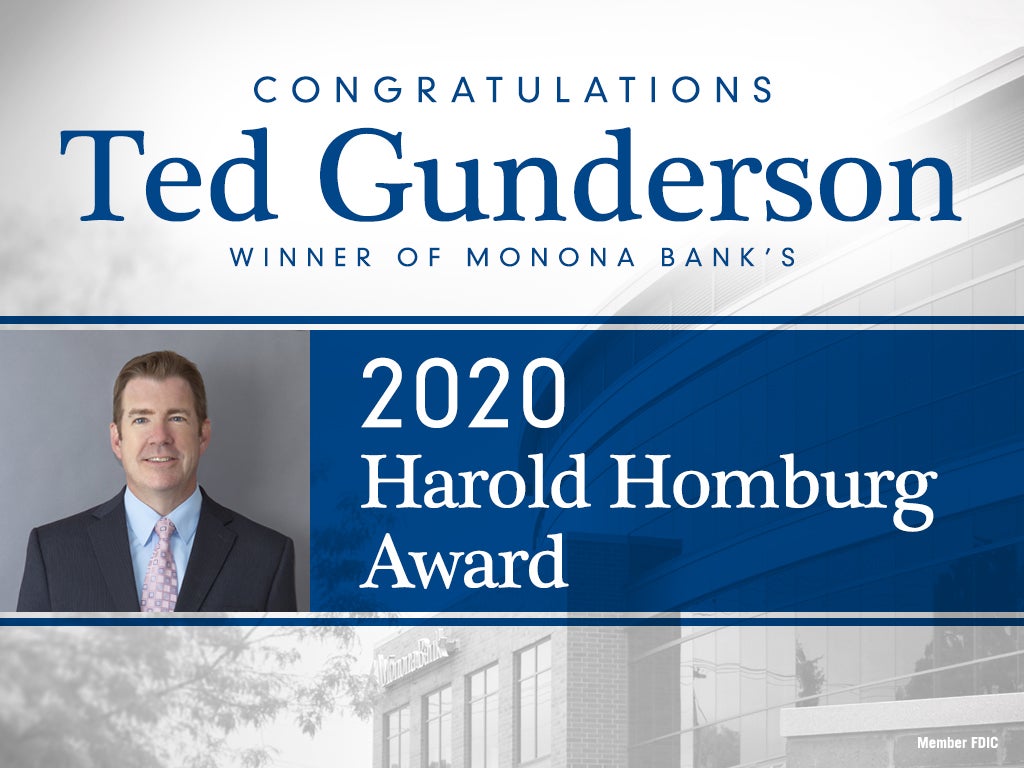 Every year, Monona Bank recognizes one of our associates who exemplifies extraordinary service to our clients and loyalty to our bank and community. Recipients are also someone who demonstrates the same devotion to our clients and community, that one of our founding directors, and the man who this award is named for, Harold Homburg, was known for. Though Harold had passed away in 2015, our annual Harold Homburg Award is a way for us to keep his memory alive and remember his passion and loyalty to both his community and our bank.
This year, we are excited to announce that SVP, Business Banking, Ted Gunderson, has been selected to receive the 2020 Harold Homburg Award!
The timing of Ted's award could not be better as he celebrates his 20th Anniversary with Monona Bank! For 20 years, Ted has partnered with his clients to put their well-being and financial success first. Ted has been extremely active with various organizations and in our communities, serving on numerous area boards, mentoring area small businesses and much more.
Please join me in congratulating Ted on his 2020 Harold Homburg Award. We thank him for his continued dedication to both our communities and Monona Bank!