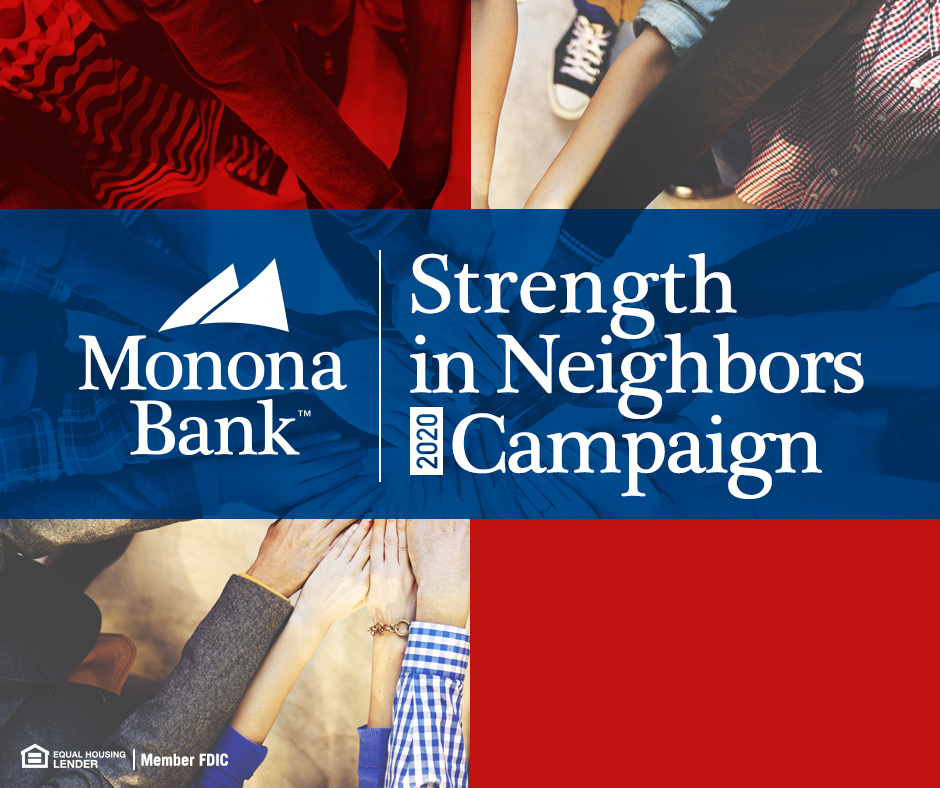 Earlier this month we introduced Monona Bank's "2020 Strength in Neighbors" campaign. Beginning with a grant from the Federal Home Loan Bank of Chicago's (FHLB Chicago) COVID-19 Relief Program, our bank raised more than $83,000 which we donated to 15 area food pantries, and four other Madison-area non-profits who are working to assist our neighbors in need during the COVID-19 crisis.
Since then, we have had a lot of great feedback, mainly pertaining to how we chose the 19 recipients to receive our donations. Great question, so we wanted to take a moment to explain.
As a locally-owned community bank with a long history of supporting our communities, we are very in tune with the changing needs of the Dane County area. As COVID-19 exploded, so did the requests for assistance we receive to help our neighbors in need to weather this crisis. This dramatic increase in need, coupled with our bank's mission to help our communities, led us to create our Strength in Neighbors campaign.
While we were soliciting funding, we began to look at organizations in our communities that specialize in getting help to those in need quickly and efficiently. We began with a focus on food-related needs, but quickly expanded our scope to include organizations like Forward Community Investments and Common Wealth Development who help minority owned businesses affected by COVID-19, and the Goodman Center and Operation Fresh Start who help impacted families and children stay the course during these uncertain times.
The list of valuable organizations was long, but after a lot of thought and research, we choose 19 area organizations we felt would have a positive impact on our communities' neighbors and businesses. While we realize there are many other worthy organizations assisting our communities, unfortunately, we could not assist everyone at this time.
Over the next several weeks, we will be introducing you to all 19 of the organizations we chose to support, as well as information about how they help our communities and how you can get involved if you wish. Please visit our bank's Facebook and Twitter accounts to learn more about these organizations in the coming weeks.