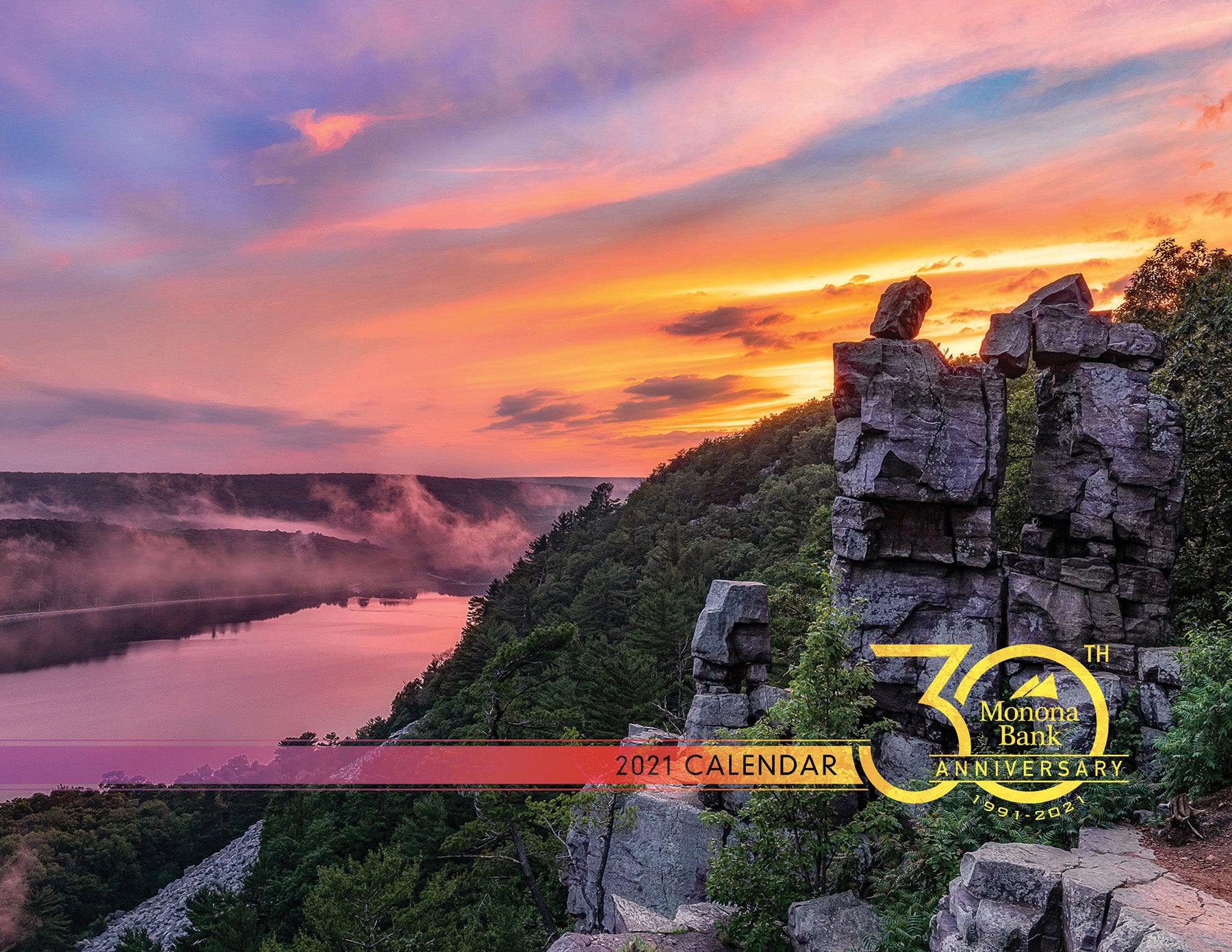 Monona Bank is pleased to announce the release of our 30th Anniversary 2021 calendar, featuring the talented work of local photographer, Joe Garza.
Joe was born and raised in Michigan. While serving in the United States Navy, he brought his camera to every country he stopped at while serving. Upon his return home, he continued to expand his photography knowledge and experience to where he is today. A true local artist, Joe and his family currently call Madison home.
Joe's extensive photography experience allows him to capture the stunning images featured in our 2021 calendar. The night sky has always fascinated him, and his photos capture the light from both the moon and the sun, resulting in the breathtaking images in our calendar. Featuring many area waterfalls, sunrises, and sunsets, Joe has truly captured the unparalleled beauty that our area has to offer. Joe now has his eyes set to the skies again as he was recently chosen to photograph an expedition to climb Mount Everest in 2020.
To see more of Joe's work, visit his website at joegarzaphotography.com.
Be sure to stop by any of our nine convenient locations today to pick up your complimentary copy of Monona Bank's 30th Anniversary 2021 calendar while supply lasts!