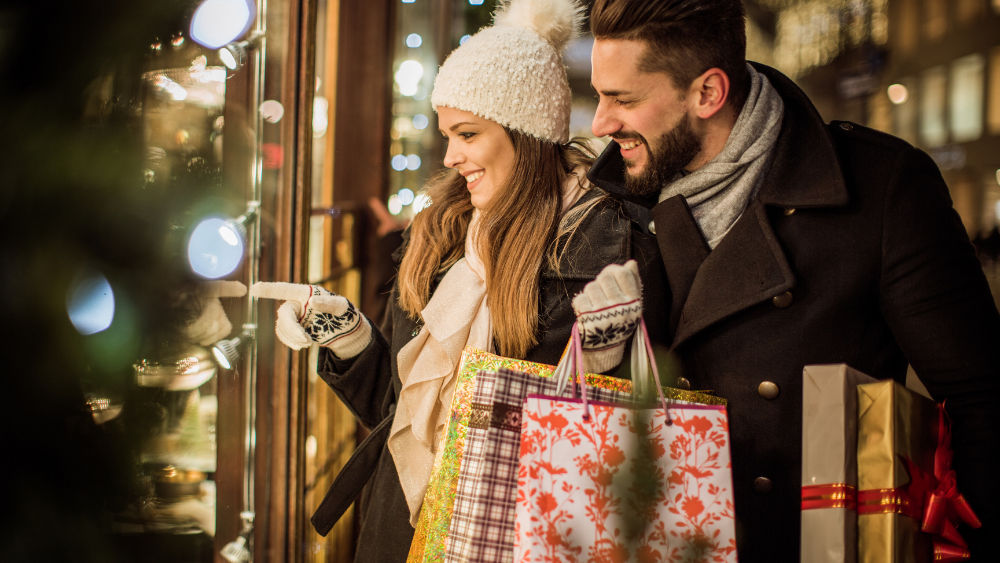 The holidays are here, with all the joy and merriment of the season, so are the expenses. For some, this time of year can be a particularly stressful time, financially, and with additional expenses of travel and gift-giving, costs can really stretch your budget. Having a solid savings plan can help put you at ease. Whether you're going big with the holiday cheer this year or keeping things low-key, Monona Bank has recommendations to help. As your Trusted Advisor, we recommend the following tips to help you prepare wisely so you can focus on the merrymaking!
Set a Goal:
Make a savings plan; it's important to know what your goals are. Are you buying many small gifts for a lot of people? Are you buying a couple expensive gifts for a select few? Maybe you're skipping gifts altogether this year and planning a holiday getaway. No matter what you're saving for, it's important to understand where you want to end up before you begin making your plan.
Be specific with your goals and consider being very detailed so there are few surprises.
Determine a dollar amount for each goal, or a total dollar limit and divide it up. Set limits for yourself so you don't overspend.
Write it down, keep it on your phone, and make sure you can easily use your list. And when you do make purchases, save a copy of your receipts in our True Mobile app which makes them easy to find in the future.
Set up a shopping plan so you can destress and make your tough to find purchases early, and not give in to temptation to overspend.
Review Your Current Budget and Expenses:
Make a list of what you typically spend in a week, it's important to have a starting point. Be sure to include everything no matter how small. Your list might include groceries, bills, your morning stops to the coffee shop, any entertainment costs like going to the movies or out with friends.
Login to Monona Bank's online tools to better understand your financial spending.
Once you have a comprehensive list, see where there might be some wiggle room for you to adjust. When you find areas in which you can cut spending, put aside the extra money and earmark it for your holiday needs.
If you need to use credit this holiday season, you'll have a better understanding of how to pay off your purchases in the new year. (Be sure to check out Monona Bank's Visa credit card's low rates.)
Prepare For Next Year:
If you're stressed this season because your spending needs might not be in your budget, get started now on a plan for next year. If you set your budget using the steps above, you'll have a great goal ready to go. Here are some ideas to help you reach that goal.
Open a savings account just for your holiday spending. With Monona Bank's Online Account opening tool, you can open an account online, at home or on your phone.

Use your ScoreCard Rewards. Monona Bank VISA® debit and credit card clients earn Scorecard Rewards with every purchase. You'd be surprised how many points our clients redeem for the holidays. Instead of buying gift cards, you can redeem your points for gift cards, and save your budget for other things.
Save your spare change. Collecting your spare change may not seem like a very lucrative saving strategy, but over time it can add up. We routinely see hundreds of dollars in change be deposited that clients have saved during the year. It's also a great way to start saving for your holiday budget.
The holidays can be stressful, for many reasons. And money is often at the top of the list. Follow these helpful tips to organize, plan, and reach your financial goals. And don't forget-- Monona Bank has many products, services, and tools to help you with all your savings goals. If you need additional guidance or support, contact us, or visit any of our nine convenient locations. As your Trusted Advisor, we're here to help you with all your financial goals.
We hope you have a healthy, merry, and memorable holiday season!