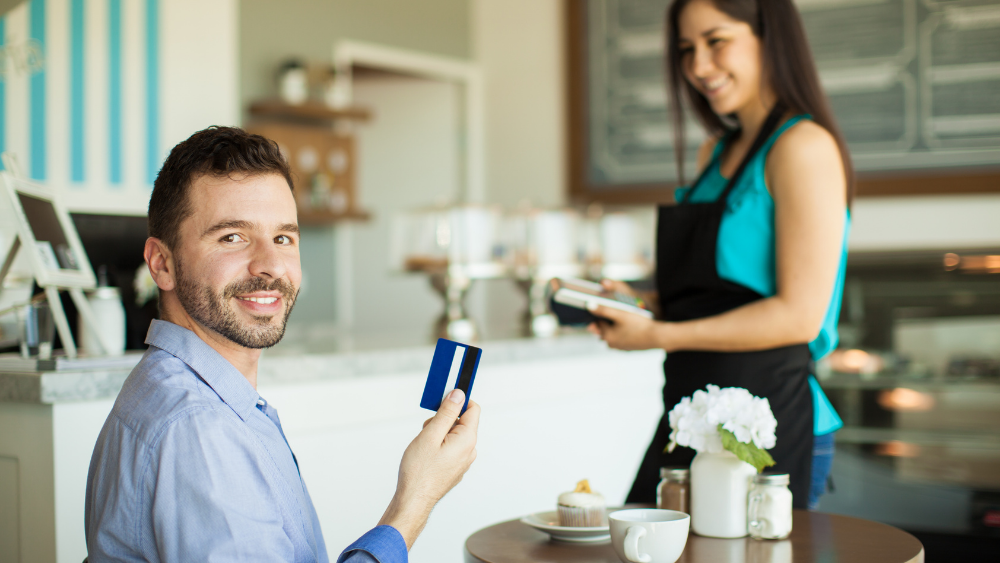 There's no question about it; credit cards can make life more convenient. However, when using credit cards to pay for purchases, it is essential to know the right times to use your credit card to get the most out of what your credit card provider is offering. In fact, using your card correctly can help keep it from becoming an obstacle to reaching your financial goals. As your trusted banking advisors, we've put together some simple tips on good and bad credit card habits.
Good Credit Card Habits:
Always review your credit card statements regularly to ensure all purchases on your card during the month are correct. By reviewing your credit card statement regularly, you will ultimately decrease the chance of being liable for any fraudulent purchases on your card. The sooner you report any unauthorized purchases, the better.
Only make purchases on your credit card that you know you will be able to pay off at the end of the month. Paying off your entire credit card balance each month will help you improve your credit score and help you avoid paying interest on your credit card balance.
If you are prone to overspending, you can lower your credit card limit to a more comfortable level.
Take advantage of your credit card's rewards program. You choose which card to make purchases with; be sure to choose one that rewards you for using it.
Be sure to take advantage of any credit card protection or identity theft plans your credit card provider offers. It is an excellent opportunity to enroll your cards in their programs to help protect you from falling victim to credit card fraud.
Credit Card Habits to Avoid:
Avoid using your credit cards to pay your bills. If you choose to use your credit card to pay a bill, be sure to have that money on hand to pay off your credit card at the end of the month. You do not want to use your credit card to make ends meet.
Avoid owning more than five credit cards at one time.
Avoid picking the first credit card you see. Thoroughly research and vet your credit card options before applying for a credit card. Make sure you're confident the card you choose is right for you.
Avoid exceeding 25% of your credit limit as it can negatively impact your credit score.
Never use a credit card reward program as a reason to purchase more items using your card.
Avoid making large purchases with your credit card unless you can pay the entire balance when your statement comes.
At Monona Bank, we offer clients a variety of card features for their Monona Bank Visa cards. One is automatically enrolling our clients in our ScoreCard Rewards program, so they can start earning rewards as soon as the card gets activated. Are you looking for a card that offers you the rewards you really want? Apply for a Monona Bank Visa credit card today!
Do you need help figuring out a plan to help you overcome your current credit card debt? Or want to learn more about what Monona Bank's Visa credit cards have to offer? Stop by any of our nine locations and our experienced Banking Advisors will be happy to provide you with more information, or help you create a plan to pay off your credit card debt.