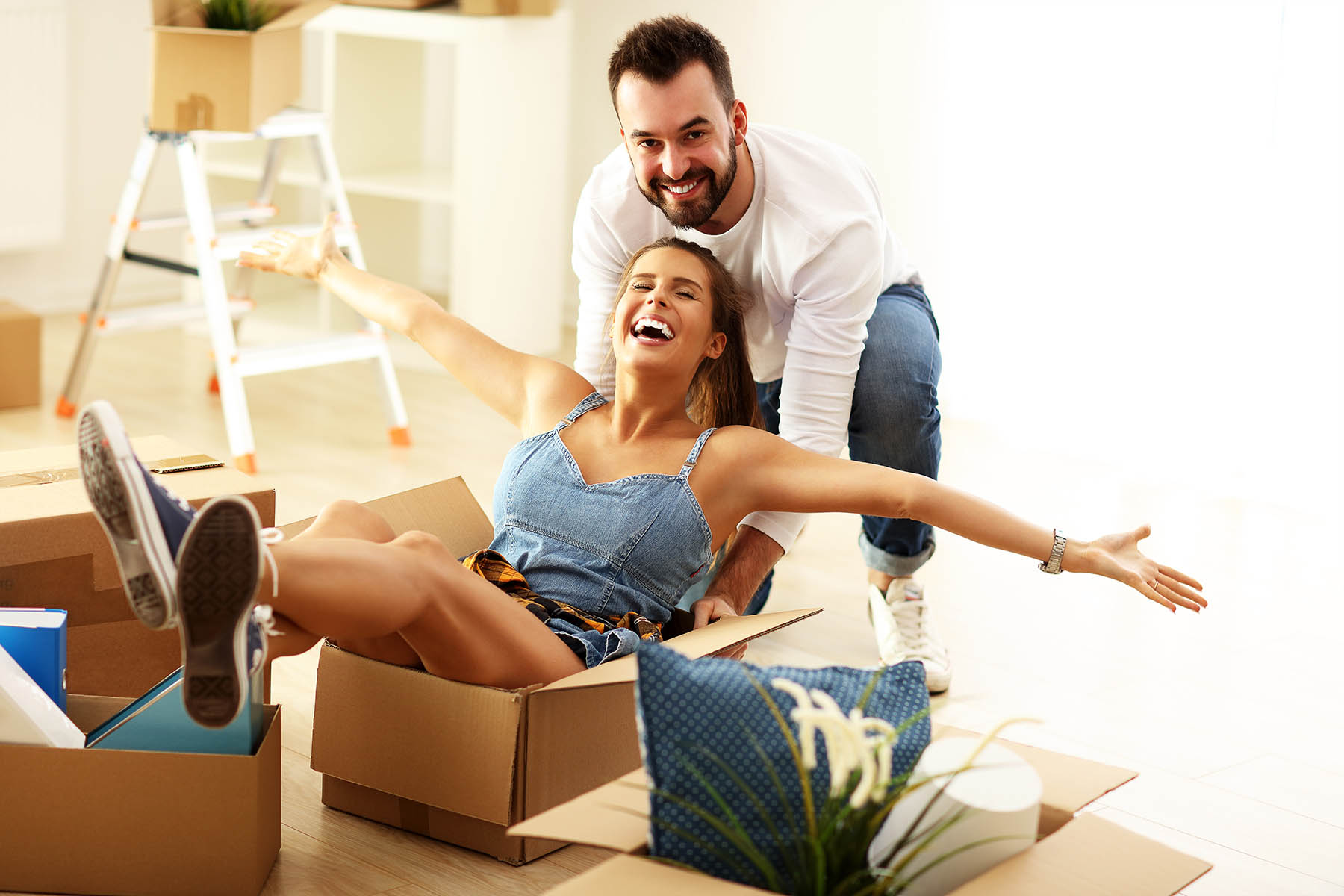 Buying a house is one of the most important financial decisions you'll make. The home lending specialists at Monona Bank will help you make your way along the path with ease, from the decision to buy to the moment you get the key to your new front door.
Below is an overview of the steps involved to homeownership. To learn more, contact one of our friendly lenders who can answer your questions and explain your options.
1. Get Your Finances In Order
Before you start your search, it's a good idea to take some time to put your finances in order and collect the information you'll need to get a mortgage. For example, get a copy of your credit report, confirm that the information is correct and resolve any problems or errors on your report. The earlier you know where you stand, the more time you will have to correct errors or pay down debt. You should also organize documents that indicate your assets, savings, employment and income.
2. Get Pre-qualified
Now that you have your information organized you're ready to visit a lender to discuss how much you can afford to spend on your home. Your lender will use formulas that consider your income and savings, debts, amount of down payment and type of mortgage to give you a price range to use when you start your search for a home. (Keep in mind that this step is informational, and is not yet a formal guarantee of approval for your loan.)
3. Get Pre-approved
To get pre-approved for your loan, you must complete a loan application providing details of your employment, assets, credit history and down-payment funds. Having a pre-approved loan can give you an edge in negotiating for a home and will speed up the ultimate application process. Your loan is not formally approved until later in the process, when you provide details about the property you wish to buy.
4. Hire a Realtor and Shop for Your Home
Now that you have an idea of what you can afford, you can get out there and begin your search for the perfect home. A realtor who knows the area and understands your priorities can help you by reviewing the market, identifying the most likely houses, setting up appointments for viewing and handling negotiations. Your role is to identify what you do and do not want in your home and communicate this to your realtor. To help you stay organized, you may find it helpful to create a checklist of home features you are searching for. Make several copies so you can fill it out for every house you see, noting anything you especially like or dislike.
5. Make an Offer
When you've found the perfect home, it's time to make an offer. You will work with your realtor to decide the purchase price and any conditions of your offer, which your realtor will negotiate with the seller. Once the negotiations are complete and the seller has accepted your offer, you sign a purchase agreement. This is a legal contract that defines various aspects of the sale including purchase price, down payment, type of loan and closing date. The agreement should be conditional, allowing you to cancel if you cannot get a mortgage or discover major problems with the house. For example, you may also wish to set conditions pending an examination of the home by an inspector you hire.
6. Apply for Your Mortgage
You will now add information about the house you want to buy to the personal information you provided when you applied for pre-approval. In order to determine the value of the property your lender will need an appraisal of the house.
7. Commitment
When your loan is approved, you'll receive a letter of commitment from your lender including the closing date that was set in the offer to purchase. You should also receive a statement confirming the terms of your loan given at the time of application.
8. Closing
This is the meeting that makes it official! You, your lender and possibly your realtor and/or attorney will now meet at a title company with the seller and a title company representative. You will sign the mortgage note and the mortgage, provide proof that you have home insurance and pay your down payment and closing costs. When this meeting is done, congratulate yourself - you are now a homeowner!