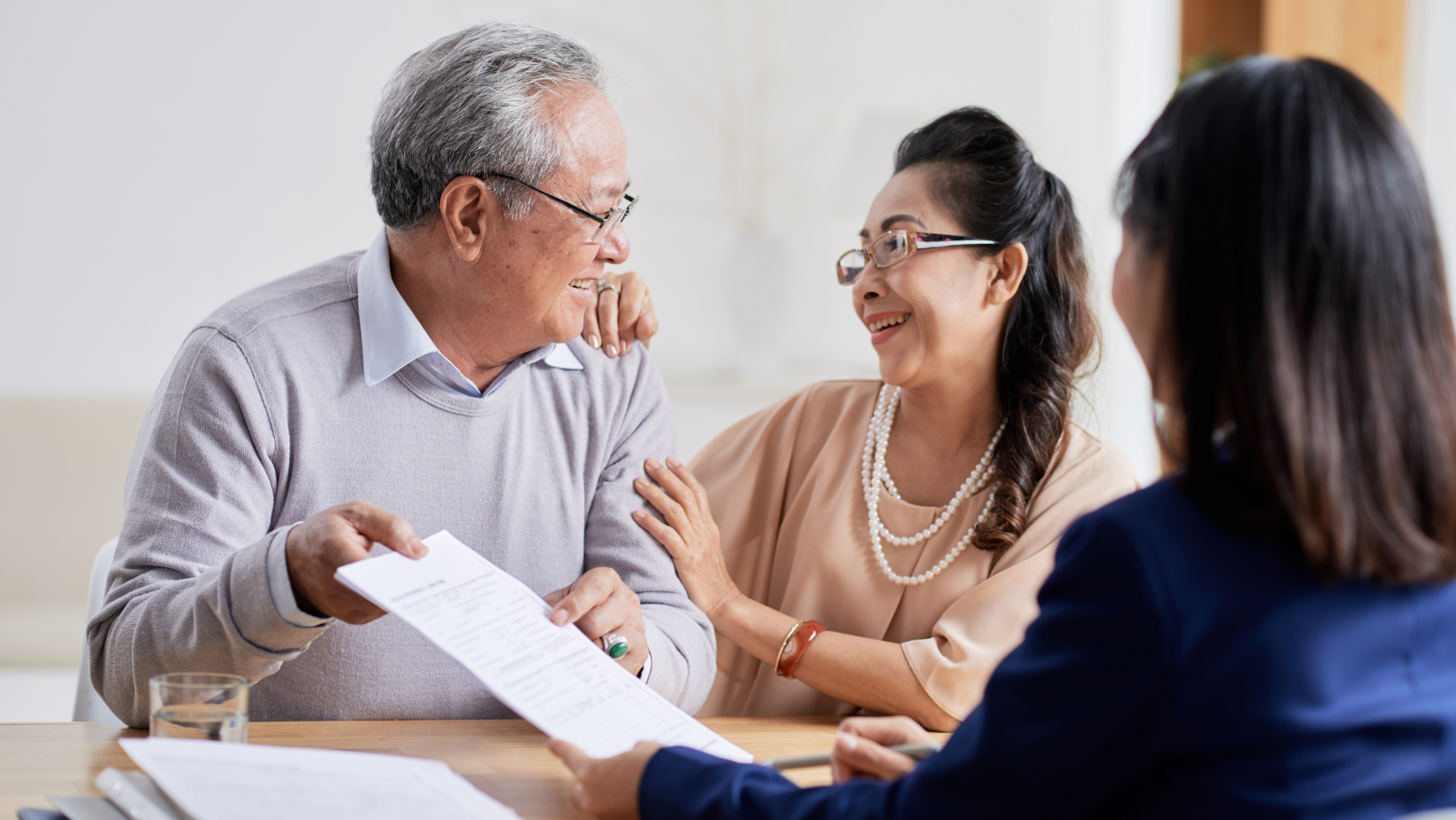 Planning to ensure the last years of your life go as smoothly as possible is never a topic many of us like to think about, let alone have a conversation about. It's a big and difficult topic to approach. It is very important to determine what you would like to happen with your assets, as well as your financial wishes and medical directives, in case something were to happen to you unexpectedly. You need to review and update your Will and overall wishes regularly. As your financial partner, we have put together a couple key topics to help you get started with your estate planning.
First, we recommend you make an appointment with a financial advisor. A financial advisor can advise you how to think about what you want, create, and update a plan and Will, and assist you in record keeping. Before picking a financial advisor, be sure to ask your friends and family for recommendations and meet with several financial advisors before you decide which one you would like to work with. You need to feel comfortable speaking with them since estate pre-planning is very personal.
Once you meet with a financial advisor, begin having conversations with your loved ones about what you are thinking and find out where their comfort level is with the role(s) you may want them to play if you get sick and can no longer make the necessary decisions for yourself.
There are two major roles you need to fill when planning your estate. The first is someone to be your healthcare power of attorney. This needs to be someone you can trust to make medical decisions on your behalf when you are not able to do so. They need to know exactly what your medical wishes are in case of an emergency. In addition to letting them know what your wishes are, you need to have them written down, in detail, based on whatever medical emergency may arise. Having your wishes written down will give your loved ones more piece of mind that they are making the best decisions for you.
The second major role you need to fill is your financial power of attorney. This person is tasked with performing any legal and financial duties like transferring money, paying bills, and delegating your funds for other expenses.
After figuring out who you want to be your healthcare and financial power of attorneys, the next part of your estate planning is planning for your funeral. Having your funeral planned and paid for will help give peace of mind to your loved ones while they are grieving. This will not only make their lives easier but is also a great way for you to create a service that celebrates your life the way you want to be remembered.
While there are many pieces to estate planning, taking these first steps above can help bring greater peace of mind to you and your family. Monona Bank is here to help you at any point in your financial journey. To help, we have created A Guide For Managing the Personal and Financial Affairs After the Loss of a Loved One to help your survivors take care of your affairs. If you have any questions about your estate planning, give us a call at (608) 223-3000 or email us at customercare@mononabank.com.