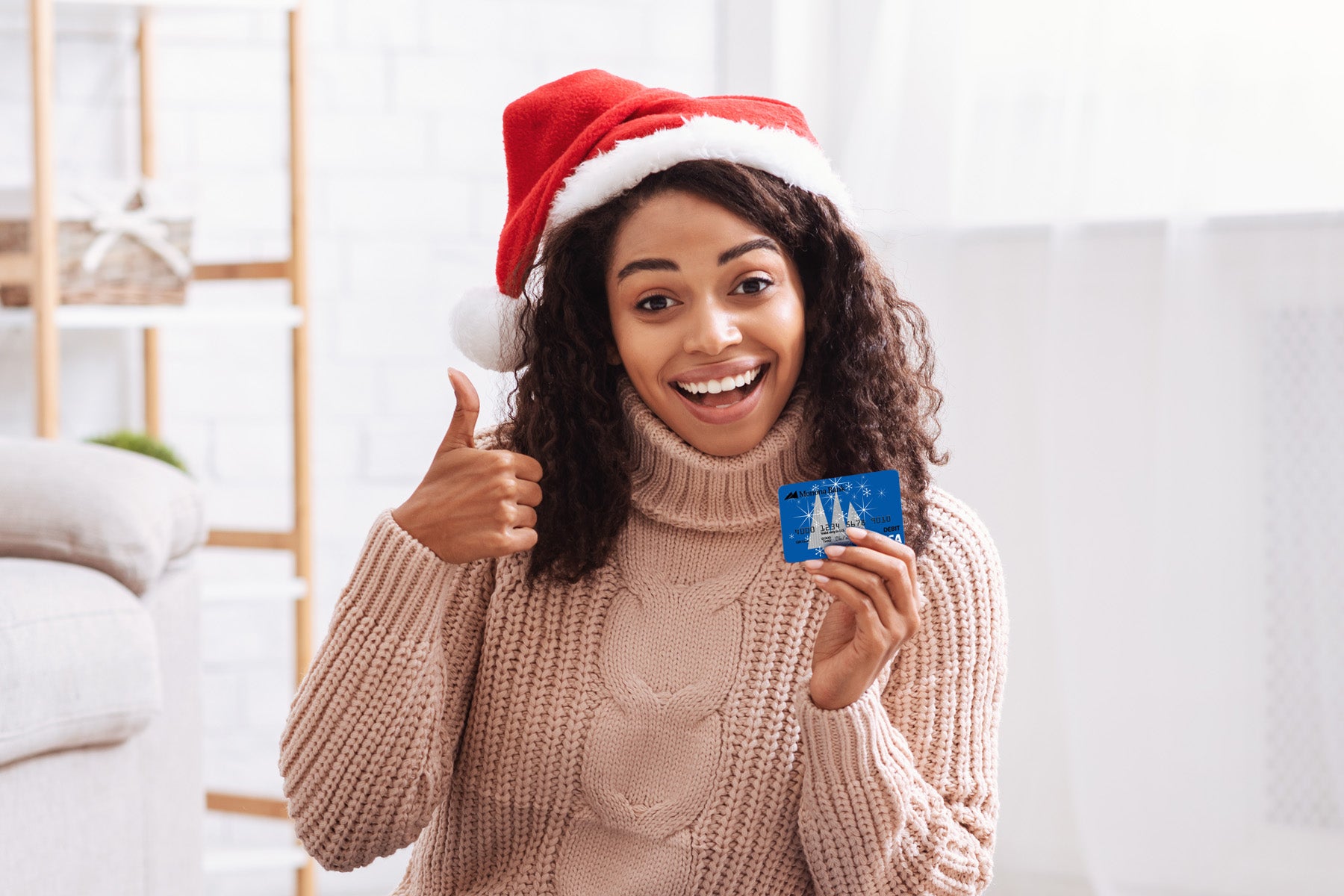 Are you looking to recognize your employees or show your appreciation to customers this Holiday Season? Monona Bank's VISA Gift Cards are the perfect solution for all your Holiday gifting needs, featuring a unique seasonal design and nationwide acceptance that allows recipients to choose the gifts they will really appreciate.
Ordering your VISA Gift Cards early saves you time on your Holiday shopping. Better yet, when you order 10 or more gift cards, you can add a personalized message to the cards.
VISA Gift cards are a great choice for all your holiday gift needs. You can rest assured your recipients will enjoy the unique 2021 Holiday card design and can use their gift cards nationwide, wherever VISA debit cards are accepted.
Monona Bank's VISA® gift cards allow you to:
Load the gift amount you wish on each card, from $10 to $1,000.
Personalize your cards with various Holiday or Thank You messages.
Enjoy free shipping when you order 25 or more cards.
We're sure you'll agree our 2021 VISA Holiday gift cards are the perfect, personalized solution for giving the gift of choice. Please contact one of our nine locations today for more information, or to place your card order.
We look forward to helping you make your Holiday gift shopping a little easier this holiday season.