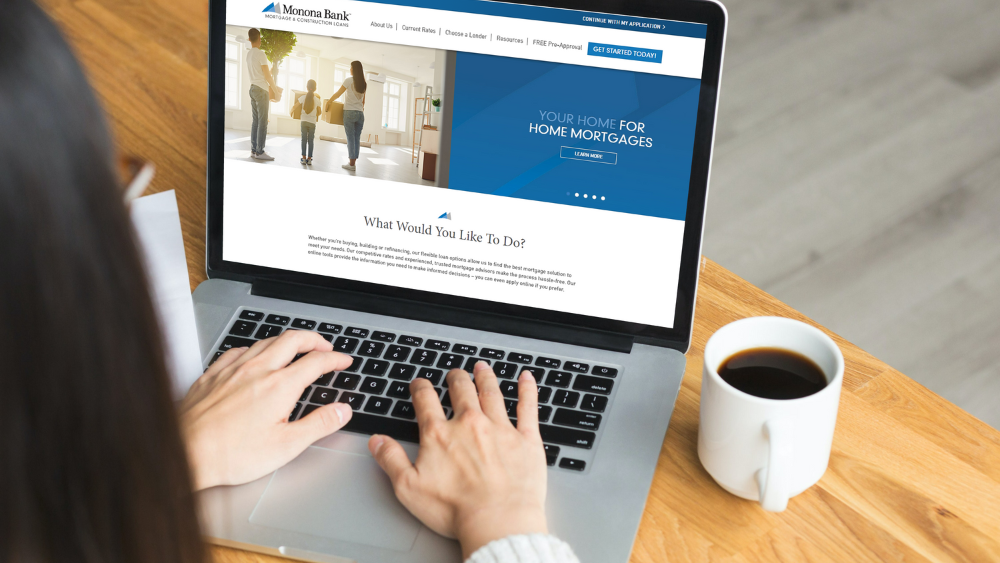 We understand that buying a house can be stressful; from figuring out how much you can afford, to how much you want to put down for your down payment, to figuring out which mortgage option is best for you. This can be a lot to have on your mind before you even start searching for your perfect home.
At Monona Bank, our team of experienced mortgage lenders have streamlined the mortgage process to make it as easy as possible and help make your home buying process quick and painless, from start to finish.
With Monona Bank helping our neighbors finance their dream homes for more than 30 years, our mortgage lenders have pulled their knowledge together to create a mortgage website with everything you need to know when looking to purchase a new home or property. Whether you are looking to purchase your first home, vacation home, or building your new home from the ground up, you can find the answers to your questions in just a few clicks. Once you have your questions answered, you can even get pre-approved, and apply for a mortgage or construction loan, all online without even leaving the comfort of your own home.
Wherever you are in the home buying process, our mortgage team is always here to help answer your questions about your home buying plans. Our new Monona Bank Mortgage website is just another way we can help make your home buying experience easier. Visit our new mortgage website today!