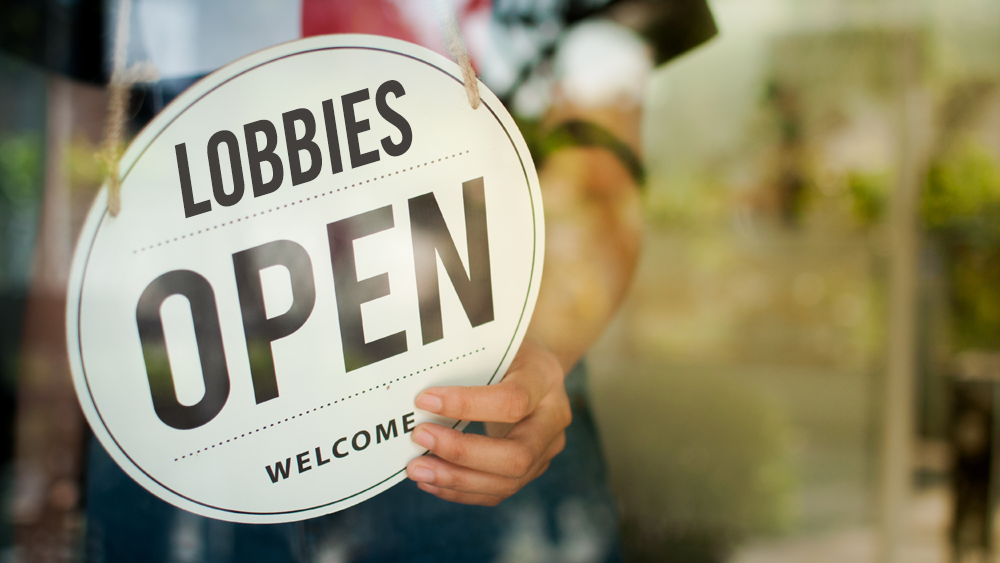 It's hard to believe it's been more than a year since we had to shut our lobby doors due to the COVID-19 pandemic. We've missed seeing you and are excited to announce as of today, April 19th, we've reopened our lobbies, and we're ready to welcome you back inside.
Since our top priority throughout this pandemic has been to keep our clients, associates, and communities safe, we did not take the decision to reopen our lobbies lightly. However, with more vaccines being administered today, as well as the COVID protocols we've put in place, we are working hard to keep our clients and associates safe and healthy while having our lobbies open to clients.
To keep everyone safe, our bank will continue to:
Require clients and associates to wear masks while inside our lobbies.
Practice social distancing (six feet distancing, please) with our clients and coworkers.
Clean and disinfect targeted high touch areas within our lobbies, multiple times per day.
Provide clients and associates' access to hand sanitizers and hand washing facilities.
Ask associates and clients who are sick to stay home.
Ask clients who do not need to meet with our staff to consider using our drive-up, phone and online banking tools to further reduce the spread of COVID-19.
If you have any questions about our branch re-openings, please call us at (608) 223-3000, or email us at customercare@mononabank.com.
We gratefully welcome everyone safely back into our nine convenient locations and can't wait to see everyone again.