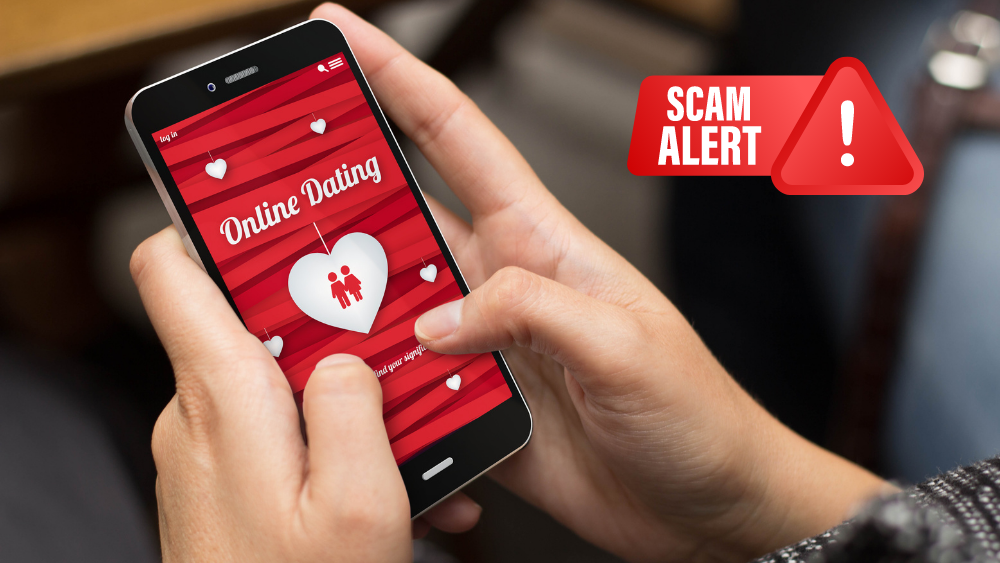 Finding love in the digital age is hard enough, but whether you've been using online dating apps for a while, or are starting to get online, the Federal Trade Commission (FTC) has issued a strong warning for those looking to find love online to be careful of scammers.
Over the past five years, the FTC has reported that people have lost nearly $1.3 billion to romance scams alone, resulting in romance scams being the highest scam category that the FTC monitors. And these scams show no signs of lessening anytime soon, as $547 million has been scammed from consumers through romance scams in 2021 alone. That is six times higher than the number of romance scams reported in 2017 to the FTC, nearly an 80% increase compared to 2020. Last year, the median financial loss per scam victim was about $2,400 per victim.
Romance scammers have gotten very good at tricking people out of their hard-earned money by creating numerous fake online dating profiles, with information and photos to attract the greatest number of swipes. Some scammers even do research on their matches to weave in similar interests and hobbies to help make their victims trust them.
In 2021, romance scammers evolved from just trying to convince their victims to send them money using a sad story, to now masquerading as expert investors in cryptocurrency and more. Once you start talking to a scammer, it will not be long before they will offer you some "sound advice" on what to invest your money in, just to find that the investment accounts are fake, and your money is gone.
To help you identify these scammers, the FTC has provided some tell-tale signs that the person you are talking to may not be who they say they are:
No one will ask you to help them by sending them cryptocurrency, giving them the numbers off a gift card, or wiring them money.
Never send or forward money to someone you haven't met in person, or don't act on any investment advice they may share with you.
Talk to your friends and family about any new love interests and pay attention to them if they are concerned. They might be noticing something you're not.
Try a reverse image search of the profile picture. If the details are not matching up, there is probably something wrong.
Let's help protect one another; if you experience and notice something suspicious while you're on an online dating service, be sure to report the account to the dating app or social media platform. Then notify the FTC at reportfraud.ftc.gov.
To read the full article from the FTC, Click Here. If you would like to review some additional information about Romance Scams, check out the American Bankers Association infographic HERE.
If you think you have been scammed and have questions about your accounts, please contact one of our trusted Banking Advisors at your nearest Monona Bank location today, or give us a call at (608) 223-3000.