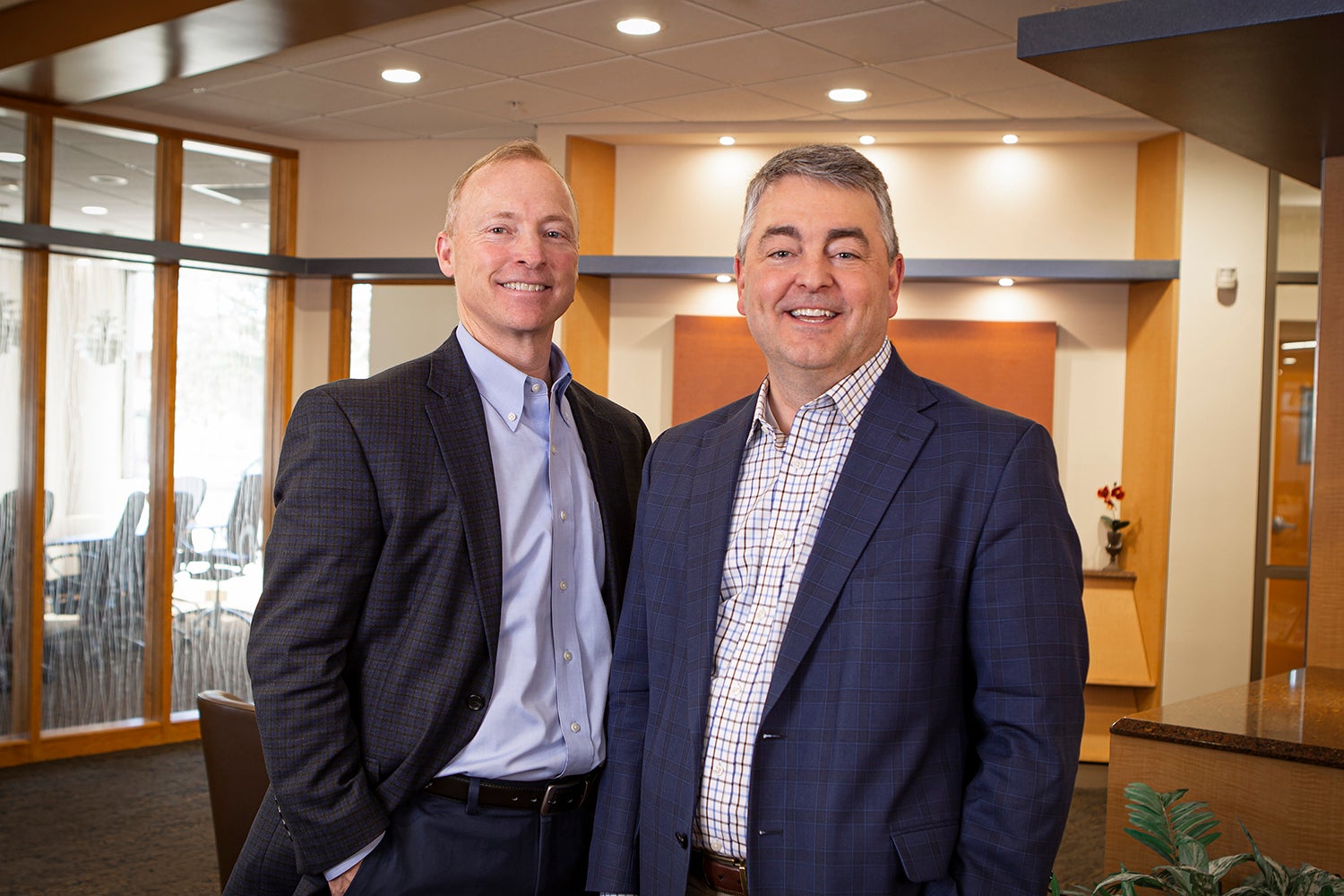 (MADISON, Wis.) – Monona Bankshares, Inc., the holding company of Monona Bank, and S.B.C.P. Bancorp, Inc., the holding company for State Bank of Cross Plains ("SBCP"), jointly announced today they will combine in a merger of equals to create the largest bank headquartered in Dane County, Wisconsin and the sixth largest bank headquartered in the State of Wisconsin, with almost $3 billion in combined assets.
The agreement and plan of merger was unanimously approved by the boards of directors of both companies and signed on March 14, 2022. The all-stock merger of equals is anticipated to close by the end of 2022, subject to the satisfaction of customary closing conditions, including the receipt of regulatory approvals and approval by the shareholders of each company.
Both State Bank of Cross Plains and Monona Bank will continue to function independently until Spring 2023, when the two banks are expected to fully merge and integrate and operate under a new name and brand. At such time, the combined bank will leverage the strengths of each bank and be better positioned to offer clients expanded services, more locations, and additional knowledgeable advisors while delivering the same outstanding service that clients of both banks have grown to expect.
SBCP President & CEO Jim L. Tubbs and Monona Bank President & CEO Paul Hoffmann agree on the importance of this strategic business combination to keep the spirit and values of community banking competitive. This merger enables the resulting organization to remain independent and local, ensuring continued commitment to, support of, and investment in local businesses and communities.
Hoffmann explains, "This joint venture makes sense for many reasons, especially since both banks are locally owned and share a similar set of core values and leadership philosophies. The merger demonstrates a dedication to promoting opportunity and prosperity within our communities throughout South Central Wisconsin."
Tubbs adds, "Both organizations believe strongly in the principles of independent community banking and want to preserve our fundamental beliefs that banking should be built on respectful and supportive relationships that encourage a local focus. When we invest in our neighbors, we enhance the entire community to be a stronger, more stable, and truly vibrant place to live and work."
Once the merger is complete and the two banks fully integrate in Spring 2023, the yet-to-be-named community bank will employ more than 400 associates across 17 communities around Madison and throughout South Central Wisconsin.
Hunton Andrews Kurth LLP acted as legal advisor and The Bank Advisory Group acted as financial advisor to S.B.C.P. Bancorp, Inc. Reinhart Boerner Van Deuren S.C. acted as legal advisor and Piper Sandler & Co. acted as financial advisor to Monona Bankshares, Inc.
About Monona Bank (mononabank.com)
Monona Bank is a locally owned and managed bank that believes "together, we prosper." Founded in 1991, the bank is committed to making our communities great places to live, work and raise a family.
About State Bank of Cross Plains (sbcp.bank)
Locally owned and managed, State Bank of Cross Plains opened its doors in 1908 with a singular goal in mind: to help people in our communities turn their financial dreams into reality.
Cautionary Statement Regarding Forward-Looking Statements
The statements in this press release are not guarantees of future performance and undue reliance should not be placed on them. Such forward-looking statements necessarily involve known and unknown risks and uncertainties, which may cause actual performance and financial results in future periods to differ materially from any projections of future performance or results expressed or implied by such forward-looking statements. Following the date of this press release, S.B.C.P. Bancorp, Inc. and Monona Bankshares, Inc. each undertake no obligation to revise or update any forward-looking statements for any reason, except as required by law.
Data is sourced from the most recently published FDIC quarterly reports