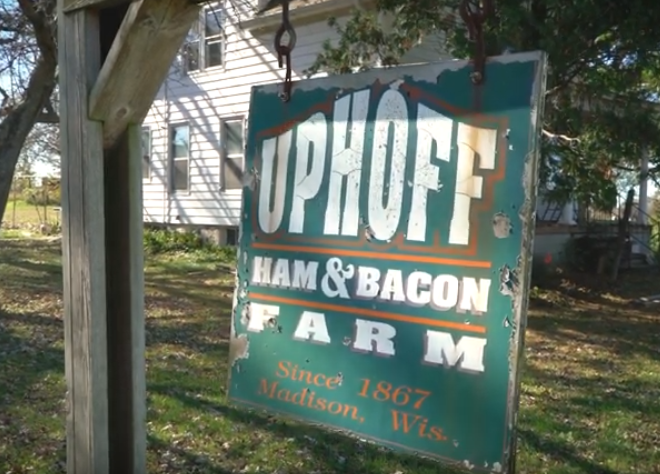 When Bob Uphoff, one of the owners of Uphoff Ham and Bacon, says he is "Bringing home the bacon," he means it.
Uphoff Ham and Bacon began operations in 1866, and Bob is the 4th generation in his family to run his family's 500+ acre farm, with more than 1000 hogs.
Monona Bank offers a lot more than just checking, savings, and mortgages. Our experienced Ag Lenders understand our local agricultural economy and take time to understand your farm's unique financial needs and help you find ways to grow your business. Our bankers understand the vital role agriculture plays in our local economy, as well as the unpredictability of farming. Monona Bank is proud to stand by your side even when the growing season isn't what you expected.
Bob was gracious enough to talk with us about how Monona Bank has been there for him through both the good and challenging times over the years. To check out Bob's story, click the link below.
Monona Bank is proud to serve the local farmers in and around Dane County. Give us a call today at (608) 223-3000 to see how we can help you with your farm's financial needs today.